Welcome to the 2022 National Specialty Information Page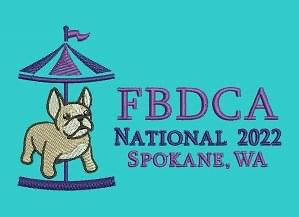 Event Registration
You can now register for events at the 2022 National here. Please also register for free events you'd like to attend so we can get a headcount.
Premium Lists Links
---
Show Info
Hotel Information: https://mirabeauparkhotel.com/french-bull-dog-club-of-america/
Event Chair – Sharon Dykes
1973 NW 6th St.
Hermiston, OR 97838
treasbeaufrenchies@eoni.com
Dates: September 3, 2022 – September 9, 2022
Show Superintendent: BaRay Event Services, Inc.
(360) 755-7086, dogshows@barayevents.com
Show Secretary: Karen Burgess
12506 NE 30th ST
Vancouver WA 98682
(360) 771-5078
dakaarcsp@msn.com
Tentative Schedule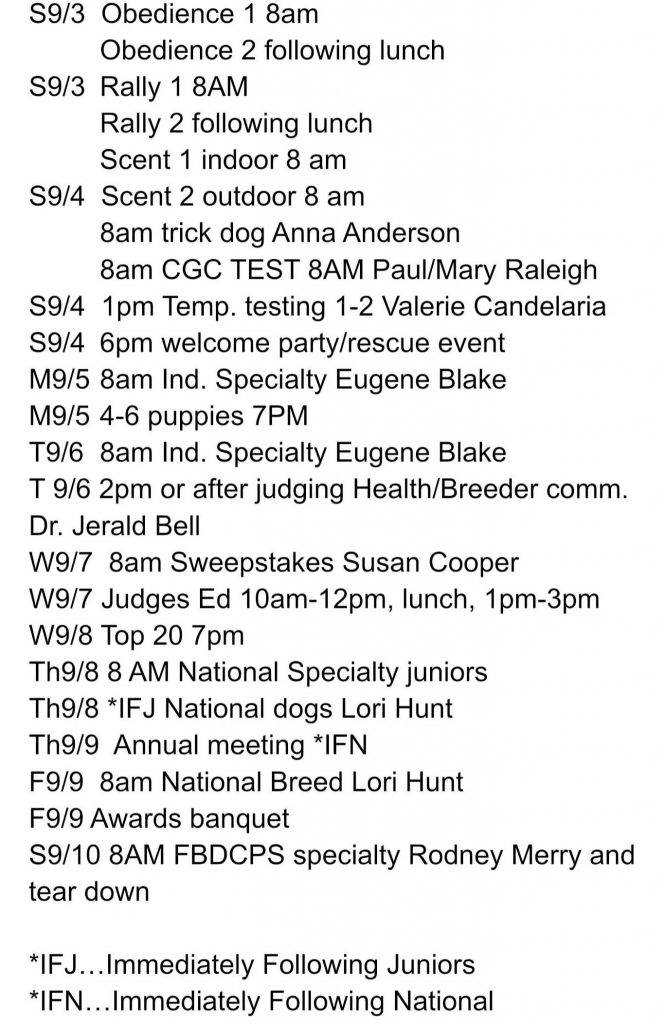 Trophy Donations
The store is now live. Click here to browse the trophy categories and donate today!
Catalog
You can now pre-order your catalog here