French Bulldog Club of Dallas-Ft Worth Specialty
Lone Star State Classic
Friday, December 6, 2019
Breeder Judge: James Dalton
Superintendent: Onofrio Dog Shows
Entries Close: Wednesday, November 20, 2019 at noon (12 p.m.)
For more information, contact Stephanie Roberts ssr030949@att.net,
---
The 2019 Heartland French Bulldog Club August Specialty will be on
Saturday August 17 in Topeka, Kansas.
It will be a Concurrent Specialty held with the Jesse James Kennel Club.
All-Breed Shows will also be held on Friday the 16th and Sunday the 18th.
Sweeps Judge:  Julie Lux
Breed Judge:  Ann Wildman, from the UK.
Place:  Kansas ExpoCentre, Topeka, KS.
Read more: https://www.heartlandfrenchbulldogclub.org/news/a2019-august-specialty/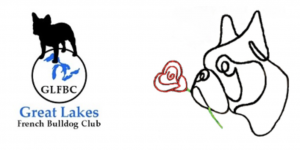 We invite you to our 2 Specialties
With Puppy & Veteran Sweepstakes
Saturday, May 4th, 2019
"DAYS OF WINE AND ROSES"
Supported Entries
Friday, May 3rd and Sunday, May 5th, 2019
FOUR CHANCES FOR MAJORS AT THE DAIRYLAND CLUSTER!!
Jefferson County Fairgrounds, Jefferson, WI
(New Building Layout/Reserved Grooming Available)
Judges:
Puppy & Veteran Sweepstakes: Ms. Susan Neidlinger
Designated Specialty (with Janesvillle-Beloit KC): Mr. Jason Hoke
Concurrent Specialty: Dr. Lori Hunt, DVM
Supported Entries (Badger KC): Mr. Robert Shreve & Mr. Wayne Harmon
Show Secretary (Concurrent): Mary Kaiser (bullysrus90@gmail.com)
Show Superintendent: Roy Jones Dog Shows
Show Chair: Meli Bowersock (beemeli@sbcglobal.net)
Entries Close: April 17th, 2019
WELCOME PARTY ON FRIDAY & ANNUAL DINNER ON SATURDAY
See attached flyers for additional information
---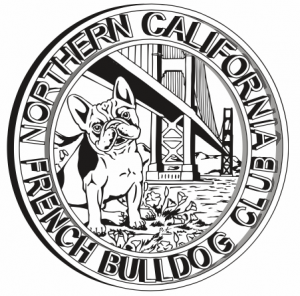 Northern California French Bulldog Club Annual Regional Specialty and Sweepstakes
Dates:  Thursday, May 16th & Friday, May 17th, 2019.
Location:  Solano County Fairgrounds, Vallejo California
NCFBC Specialty Shows concurrent with Nor-Cal Non-sporting Club Specialty Shows
Coyotes Hills Kennel Club All Breed Shows Saturday and Sunday
SIX  Majors in FOUR days!!
Thursday Breed Judge:  Mr. Juan S. Miranda, Mexico
Sweeps Judge:  Ms. Theresa Wilson
Juniors and 4-6 mo Puppies Judge:  Michelle T. Shultz
Friday Breed Judge:  Mr. James G. Reynolds, Canada
Juniors and 4-6 mo Puppies Judge: Patricia G. Burnham
Entries Close May 1st, 2019, or when 100 entries have been reached.
Show Superintendent:  MB-F