The Deadline For The Top Twenty Entry Is August 15, 2023
Invited Dogs: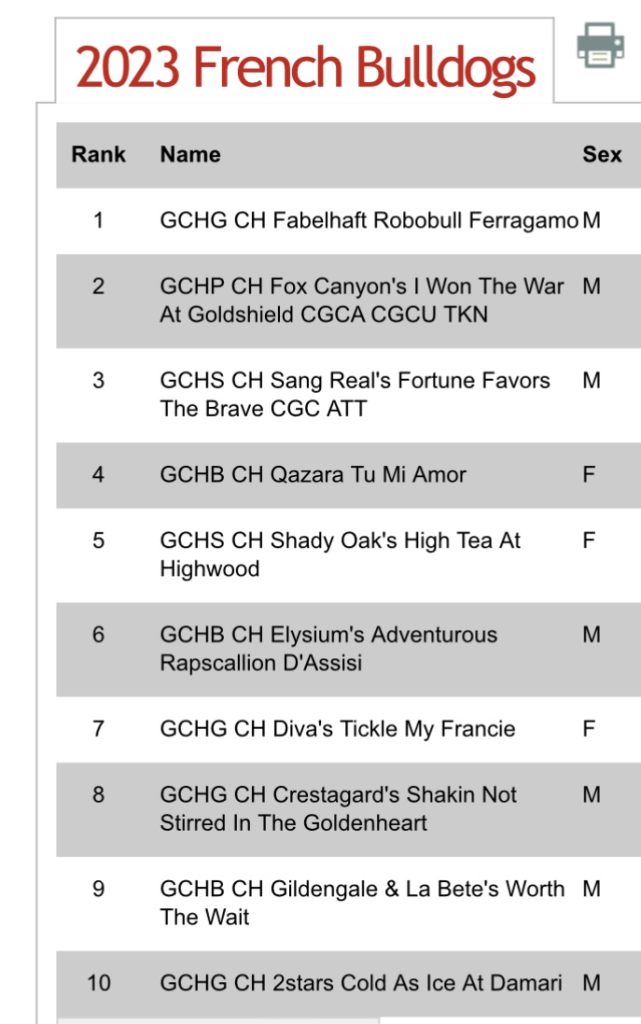 Please follow these steps to enter:
· Complete and Submit the registration form at the bottom of this page
· Submit your Top Twenty Entry of $150.00 through the site
https://m.signupgenius.com/#!/showSignUp/10c0944afae2baaf5c43-2023
· After the entry has been paid, please send the following information to Vivianne Mello, Vivianne.Mello@gmail.com
1. A three generation pedigree of your dog (pedigree submissions need to be a scanned AKC certified pedigree, or a digital file of an AKC certified pedigree that you order online)
2. A bio limited to 150 words
3. Two photos of your dog; photos must be 300 dpi
a. A full head shot
b. A full body shot profile
Congratulations on your dog's accomplishment!! Looking forward to seeing you at the Top Twenty Invitational this year.
The Top Twenty Committee
Entry Form for the Top Twenty
Click here to fill out your entry form